Webinar: Responding to the Ofsted review of sexual abuse
18 June @ 10:30 AM

-

12:30 PM
In response to the Ofsted review of sexual abuse in schools and colleges published on June 10 2021, BSA Group (Sacpa, BSA) will be joining with GSA to host a free webinar for members looking in detail at the report and its findings, cross-referencing to existing legislation and guidance and then considering constructive ways in which schools can engage in appropriate dialogue with pupils, parents and other key stakeholders and formulate a response which will lead to long term change.
BSA Group Director of Safeguarding, Professional Development and Accreditation, Dale Wilkins, will be joined by GSA Chief Executive Donna Stevens for the session.
This webinar is free of charge for members of Sacpa, BSA, GSA, but booking is still required. Please click here to book your place.
Speaker: Dale Wilkins, Director of Safeguarding, Professional Development and Accreditation, BSA Group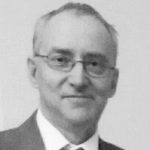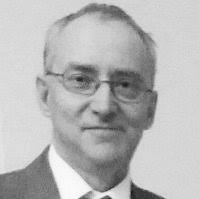 Dale joined the BSA during Summer 2017 with responsibility for safeguarding and standards.  In July 2019 he also assumed responsibility for the BSA's training programme, including both day seminars and accredited training courses.  Dale leads on all safeguarding and inspection matters for the BSA, including managing the Commitment to Care Charter, the annual Safeguarding Conference, the Safeguarding Forum.   He has also developed a process of BSA Accreditation for our overseas members.
For 31 years Dale was a boarding practitioner.  After boarding positions at Norwich School and Tettenhall College, Dale became a Housemaster at Old Swinford Hospital in 1992, and was promoted to Deputy Head in 2007, and subsequently also DSL. He has also been a multi-agency trainer for the Dudley Safeguarding Children's Board and has been closely involved in inspection in state and independent boarding since 2002.
Dale had previously been a BSA course tutor since 1998 and developed the BSA Self-Assessment Toolkit.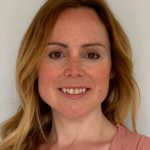 Speaker: Donna Stevens, Chief Executive, Girls' Schools Association
As GSA Chief Executive, Donna is responsible for working with Girls' Schools Association members and other stakeholders to encourage high standards of education for girls and to promote the benefits of being taught in a largely girls-only environment. She took up her role, in January 2021, at a critical time in the education sector, supporting GSA schools as they shape and navigate their way through the 'new normal' which the coronavirus public health crisis has necessitated.
Donna Stevens was previously Head of Research for the Independent Schools Council, where she is responsible for overseeing a wide range of projects each year, such as the ISC Annual Census, the economic impact of independent schools on the UK economy, and the impact of independent-state school partnerships. As a result of this, and her knowledge of the ISC's other work, she has gained considerable insight to the issues surrounding the independent education sector and the role it plays within the UK education sector as a whole, as well as internationally. She is a regular speaker at education sector conferences.
Donna has a degree in mathematics from the University of Oxford and a post graduate diploma in educational and social research from UCL. Outside of work, she owns and manages a successful performing arts weekend school which caters for 100 youngsters – including Donna's own three children – and offers means-tested scholarships to local pupils. Donna also enjoys jogging and spending time with her family.