Sacpa Certified Suppliers have demonstrated commitment to providing the highest levels of service and support to the safeguarding sector.
All Sacpa Certified Suppliers have the ability to use the Certified Supplier Logo on their branding and communications. The Certified Supplier Scheme aims to connect members and organisations.
Please note: The suppliers listed are not endorsed by Sacpa, nor does the association accept any liability for the quality of the goods/services listed on this page. All suppliers below have entered into a commercial arrangement with Sacpa to promote their goods/services.
Sacpa Certified Suppliers


Corporate Safeguarding focus on how best to manage safeguarding, make changes for the better, encourage education and communication and support organisations, to ensure a safer, happier workplace and better-informed workforce.
Contact: Mark Bramah, MD via mb@corporatesafeguarding.com quoting 'Sacpa Certified Supplier' for more information.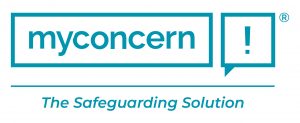 MyConcern is a simple to use, safe and secure software for recording and managing all safeguarding concerns in any educational setting.
Contact support@oneteamlogic.co.uk or call 0330 660 0767 quoting 'Sacpa Certified Supplier' for more information.