Virtual Conference: abuse online – managing and preventing incidents
22nd January 2021 @ 9:30 am

-

4:30 pm
Where "going offline" is more of a challenge or detox, the positive and negative impact of online engagement, can have a significant impact on the mental health and development of young people.
Abuse, in particular, has proven serious real-life repercussions. Negotiating how best to use the internet and social media to engage young people is also a challenge for professionals and something that, if done successfully, creates a positive relationship and engagement opportunity.
This event is a must for anyone working with children, particularly those in education, social care and charities/organisations.
This one-day conference will be running virtually via Zoom. Joining details will be sent out to delegates 24-48hrs before the conference with clear instructions. The conference welcome starts at 09:30 and the conference close is at 16:30.
Topics include:
The links between offline and online sexual abuse, and technology
Protecting your professional reputation online: keeping you, the young people you work with, and your job, safe
The latest online trends, risks  and threats in social networking
Understanding safeguarding risks online, and their offline implications.
Cost:
Member rate: £175
Non-member rate: £350*
Speaker: Karl Hopwood, independent esafety expert, UK Safer Internet Centre advisory board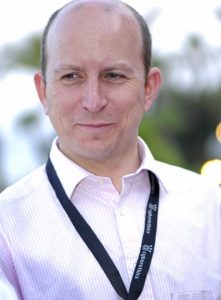 Karl is an independent esafety expert. He is a member of UKCCIS (UK Council for Child Internet Safety) and sits on the UKCCIS evidence group and education working group as well as on the advisory board for the UK Safer Internet Centre and the education advisory board for CEOP. He also sits on Twitter's trust and safety council where he represents the Insafe network. Karl has worked for a number of key players in the UK and abroad including CEOP (Child Exploitation and Online Protection Centre), BECTA (British Educational and Communications Technology Agency), the European Commission, the UN and several Local Authorities within the UK and in Europe. As an ex-primary headteacher, he continues to work closely in schools across Europe with children, young people, parents and teachers to develop safer online behaviours and the promotion of digital literacy. Karl has been employed for the last 13 years as an in-house consultant for INSAFE which is the coordinating node of the EU Better Internet for Kids programme where he is responsible for the coordination of safer internet helplines across Europe.
Speaker: Will Gardner OBE, CEO, Childnet International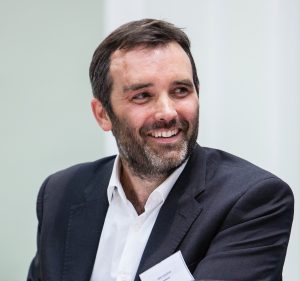 Will Gardner, OBE is the CEO of Childnet, a children's charity working with others to help make the internet a great and safe place for children. Will has been at Childnet since 2000 and has been the CEO since 2009.
He is a Director of the UK Safer Internet Centre, in which Childnet is a partner alongside two other charities, the Internet Watch Foundation and the South West Grid for Learning, and in this role Childnet organises Safer Internet Day in the UK. He is a member of the Executive Board of the UK Council for Internet Safety and is also on Facebook's Safety Advisory Board. Will lives in London with his wife and their five children.
Speaker: Victoria Green, Director of Services, The Marie Collins Foundation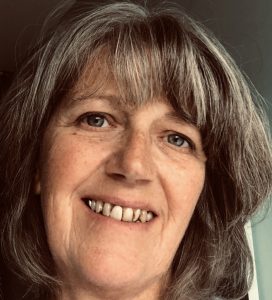 Victoria is a registered social worker with over 30 years' experience working in the field of child protection. Much of her social work career has been working within local authority children's social care. She has a wide range of experience at both operational and strategic level and has been a frontline worker, manager, principal social worker and Safeguarding Children Board development and strategic manager.
Victoria has been with the Marie Collins Foundation (MCF) since 2015 where her portfolio includes the development, delivery, and enhancement of Click: Path to Protection, MCF's unique training programme to enable frontline workers to better protect children harmed online. She has worked with partner agencies to deliver training both nationally and internationally.
As well as direct work with children and their families, Victoria continues to work with a range of professionals including police and social workers around the identification, investigation, and response when children have been the victim of abuse, especially when this abuse has been facilitated by online technology.
Speaker: Bill Woodside, Chief Operating Officer, Ineqe Group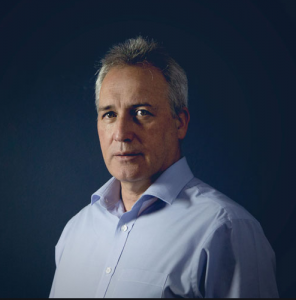 Bill is a founding partner and Chief Operating Officer at Ineqe Group, where he has specialised in the delivery of safeguarding training and consultancy.
He is a former senior Police Officer with over twenty-seven years policing experience, both in the Police Service of Northern Ireland (PSNI) and previously in the Royal Ulster Constabulary (RUC). Immediately prior to his retirement he was the Operational Command Unit Commander for Belfast Region and Deputy to the Assistant Chief Constable. In addition, he was the former President of the European Airport and Seaport Police.
He has extensive experience in multi-agency partnerships including specialist forums to engage young people and hard to reach groups. Bill is a Prince 2 certified project manager who has conducted reviews of a wide range of policing and criminal justice functions across the globe. Bill has an honours degree in Law (LLB (Hons)) and a Masters degree in Criminal Justice Management. He is a Fellow of the Chartered Management Institute.