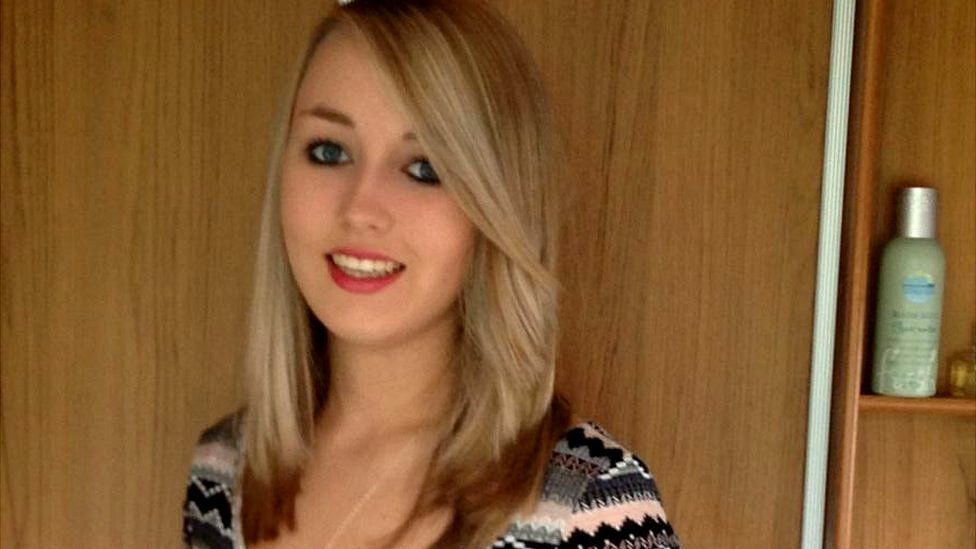 A joint Fatal Accident Inquiry is to be held into the deaths of Katie Allan and William Lindsay who both took their own lives in Polmont Young Offenders Institution, the BBC understands.
Katie, who was 21, and William, 16, died in separate incidents within months of each other in 2018.
The long-awaited inquiry is to be announced later this week.
Their families said they were frustrated they had to wait five years for an inquiry.
They said that after so many years they were still waiting for answers.
The BBC understands the FAI is due to begin in January next year and will run for six weeks.
Holding a joint FAI is very rare.
Katie took her own life at Polmont in June 2018 while serving a sentence for a hit-and-run crash while drunk.
William's death was in October 2018 while he was on remand at the prison near Falkirk.
Their suicides followed a series of deaths in Scotland's prisons, which prompted a Scottish government review into how deaths in jail are handled.
Last year the Crown Office told the families there was enough evidence to prosecute the jail over their suicides but the Scottish Prison Service is immune from prosecution.
John Reilly, William's brother, told the BBC: "The amount of time it has taken has been the hardest part for me and my family.
"In the past five years we have lost so much.
"My mum and two sisters all died with broken hearts after William died without having clear answers. I just hope now we are getting somewhere and the correct actions are taken by the people responsible."
Mr Reilly added: "Both William and Katie have been neglected by a system that should have been there to help and protect their needs."
A statement from Linda and Stuart Allan, released through solicitor Aamer Anwar, said this Sunday will be the fifth anniversary of their daughter's death.
"Katie's life, like many other young people, meant nothing to the Scottish Prison Service, if it had she would not be dead," they said.
They added: "The Crown Office accept that despite credible and reliable evidence for a successful criminal prosecution they cannot prosecute the SPS due to crown immunity; they accept our domestic law is not fit for purpose. How can we accept this?"
"The FAI will not prevent deaths in similar circumstances, no death in custody FAI has in the past. It will certainly traumatise us, but we will take part to give a voice to our Katie."


William Lindsay – Died October 2018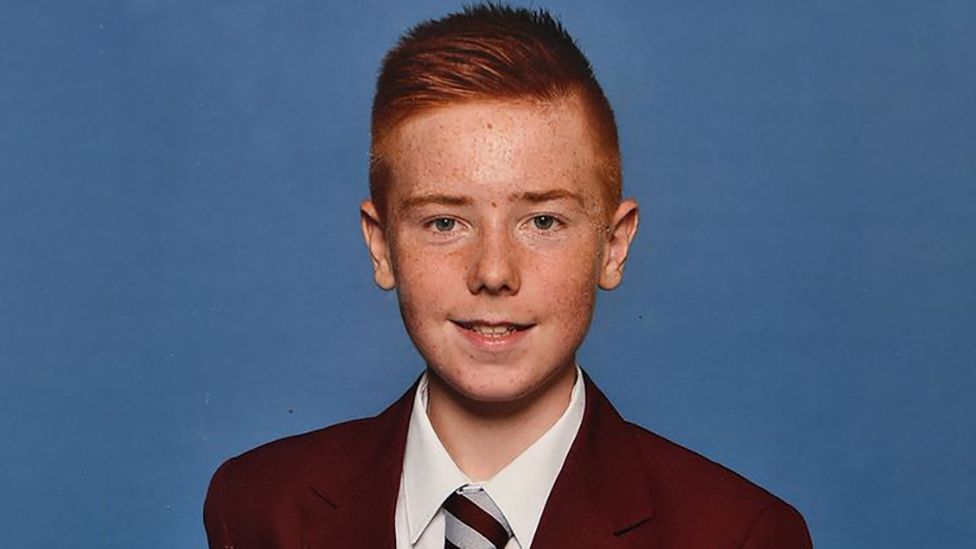 William spent most of his life in the care system. With drugs and domestic abuse at home, he was placed on the child protection register as an infant.
He lived between family, foster carers, children's homes and secure housing units.
As his mental health deteriorated as a teenager, schools struggled to cope with his behaviour. He was often in trouble with the police and he attempted suicide several times.
In the months before his death, his behaviour improved. He returned to live with his mother and was removed from the Vulnerable Young Persons' register.
On 2 October 2018, he was detained after walking into Saracen police station in Glasgow with a knife. His motivation was unknown.
The Scotsman reported that social workers and the Scottish Children's Reporter Administration wanted William to remain in the children's hearing system and be placed in a secure unit – but there were no places available.
He was remanded to Polmont, where he took his own life three days later.


Katie Allan – Died June 2018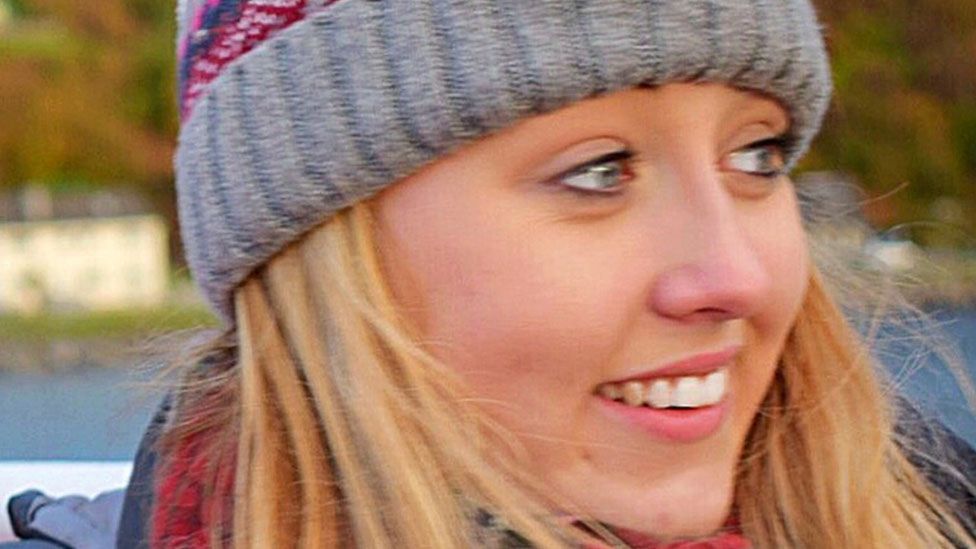 Katie, a geography student at Glasgow University, was jailed for 16 months for drink-driving after hitting a 15-year-old boy, who was knocked unconscious.
The incident happened in Giffnock, East Renfrewshire, in August 2017. Katie had drunk four pints of beer before trying to drive home from a pub.
She pleaded guilty at Paisley Sheriff Court to causing serious injury by driving dangerously and driving at more than four times above the legal alcohol limit.
Her parents Stuart and Linda claimed bullying and "humiliating" strip searches led her to take her own life at Polmont
They said prison staff failed to heed warnings that Katie was "vulnerable" and had a history of self-harming.


'Provide answers'
The Crown Office and Procurator Fiscal Service (COPFS) said Katie and William both died while in legal custody at Polmont.
An FAI is mandatory for sudden deaths in such circumstances.
A preliminary hearing will be held on Tuesday 11 July at Falkirk Sheriff Court.
The purpose of an FAI is to determine the cause of death, the circumstances and to establish what reasonable precautions could have been taken.
Unlike criminal proceedings, FAIs are used to establish facts rather than to apportion blame.
Solicitor General Ruth Charteris said she acknowledged the deep anguish the deaths had brought to their families.
"My hope is that this inquiry provides them with the answers that they are looking for and helps to prevent similar deaths in the future," she said.
Ms Charteris said COPFS had introduced a number of reforms designed to reduce the time it takes to investigate deaths, improve the quality of such investigations, and improve communication with bereaved families.
As part of these reforms, a specialist custody deaths investigation team has been set up to focus on cases such as those of Katie and William.
Welfare and safety
Solicitor Aamer Anwar accused the Scottish Prison Service of hiding behind empty words of condolences in the knowledge they will never ever be held to account.
"Nearly five years have passed since Katie and William's death, in that time there have been two lord advocates, two Solicitor Generals, three justice ministers all apologising for delays," he said.
He added: "While an FAI cannot apportion blame, the families of William and Katie hold the Scottish Prison Service and Health Service directly responsible for their deaths and will fight to ensure that other lives can be saved."
A Scottish Prison Service spokesperson said: "While it would not be appropriate to comment on upcoming proceedings, we recognise the profound emotional distress experienced by families in any instance when a loved one dies in custody.
"The welfare and safety of those in our care is a priority for the SPS.
"HM Chief Inspector of Prisons wrote there had been 'considerable strides made in healthcare' for young people at HMP & YOI Polmont, following an independent review in 2019."
A Scottish government spokesperson said: "Our sympathies remain with the families of Katie Allan and William Lindsay.
"We are determined any lessons that need to be learned will be, and that all appropriate agencies will look closely at the outcome of this Fatal Accident Inquiry, as they should with all FAI recommendations."
Source: BBC.co.uk
Categories:
News