Webinar: what's new – Gaming
9th November 2020 @ 10:30 am

-

11:30 am
This webinar aims to help delegates identify signs of problematic gaming, including addiction, gambling, the dark web, education issues, vulnerable young people and how we can safeguard and protect most appropriately. It will also give them an understanding of both the positive and negatives of gaming for young people today.
Audience: Teachers and boarding staff at Prep and Senior Schools.
Training aims: To understand the issues around young people and gaming. Training session breakdown: Young people & Gaming: The Good, the Bad and the Misunderstood. Content includes:
Gaming overview
Data & information
What do we need to know
Young people and health
Gaming for good.
Outcomes:
Understanding of current games and their content
awareness of health and well-being issues
appreciation of positive gaming
Understanding of education activities for young people.
Cost:
Member rate: £50
Non-member rate: £100*
Webinar host: Adrian Sladdin, Director, Seventh Wave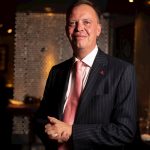 Adrian Sladdin has worked in education and training for over thirty years, both in mainstream schools as an English Teacher and Pastoral Lead but also as a senior manager for a UK awarding body, creating curriculum content and training materials. He is acknowledged to be a leading expert on training teachers and tutors on the issues of young people and problematic gaming and gambling, with his resources being accredited by the PSHE Association, Pearson and City & Guilds for the last five years. He has also worked on a major SEN project in the Punjab, developing and delivering training to 300 teachers. This work is delivered through Seventh Wave Training, of which he is one of the two directors.
In addition, Adrian is a Director at Aspire Prep UK, an innovative training business based in London, offering education, leadership and mentoring solutions to local authorities in the United Kingdom and external international clients. He is also the co-founder of the Young International Leadership Programme, an engaging programme for young people around the world looking to develop their skills. He also sits as an expert in the International Centre for Learning and Leadership which prepares young people for future employment with a global focus.