Webinar: there's more to saying 'NO' – refusal strategies
16th November 2020 @ 2:00 pm

-

3:00 pm
This webinar will explore the complex dynamics at work in decision-making during adolescence, what motivates students to say yes, and what sometimes impedes their ability to say no when they want or need to. We will consider the important changes taking place in the adolescent brain, including in relation to risk, reward and executive functions. We will also look at the role of peer influence in decision making in adolescence, and the relationship between mental illness and risky behaviour. Delegates will be able to take away some practical strategies their students can use to manage decision making situations safely, build their resilience and become positive peer influences within their school community.
Risky behaviours can present safeguarding concerns for individual students, as well as for wider student groups and often the school community as a whole. Vulnerable students can be at higher risk of making decisions which in turn increase their vulnerability.
Audience:
Anyone working with children and young people, especially those with pastoral responsibilities or involved in the delivery of PSHE.
Training aims:
To develop a better understanding of adolescent brain development in relation to decision-making, risk and reward
To gain improved insights into the role of peer influence in adolescence
To understand the relationship between mental illness and risk
To learn some strategies students can use in order to build resilience and make safer choices.
Member rate: £50
Non-member rate: £100*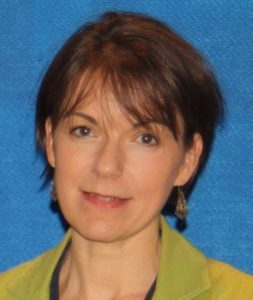 Webinar host: Fiona Spargo-Mabbs, Director and Founder, Daniel Spargo-Mabbs Foundation
Fiona Spargo-Mabbs is Director and Founder of The Daniel Spargo-Mabbs Foundation, a drug and alcohol education charity which she set up in 2014 with her husband Tim in response to the death of their 16-year-old son Daniel having taken ecstasy. The charity aims to support young people to make safe choices and reduce harm, through increasing their understanding of the effects and risks of drugs and alcohol, and improving their life skills & resilience. They work with young people, parents, teachers and professionals, in schools, colleges and communities across the UK.
Fiona brings to this role a wide range and depth of experience from many years of working in education at operational and strategic management levels locally and nationally, and she has led on the development and management of the work of the Foundation from the start.  Her passionate commitment to do all she can to prevent what happened to her son happening to anyone else drives everything she does.