Sacpa Coffee Morning Forum – Safeguarding Children: the faith setting context
20 October @ 10:30 AM - 11:45 AM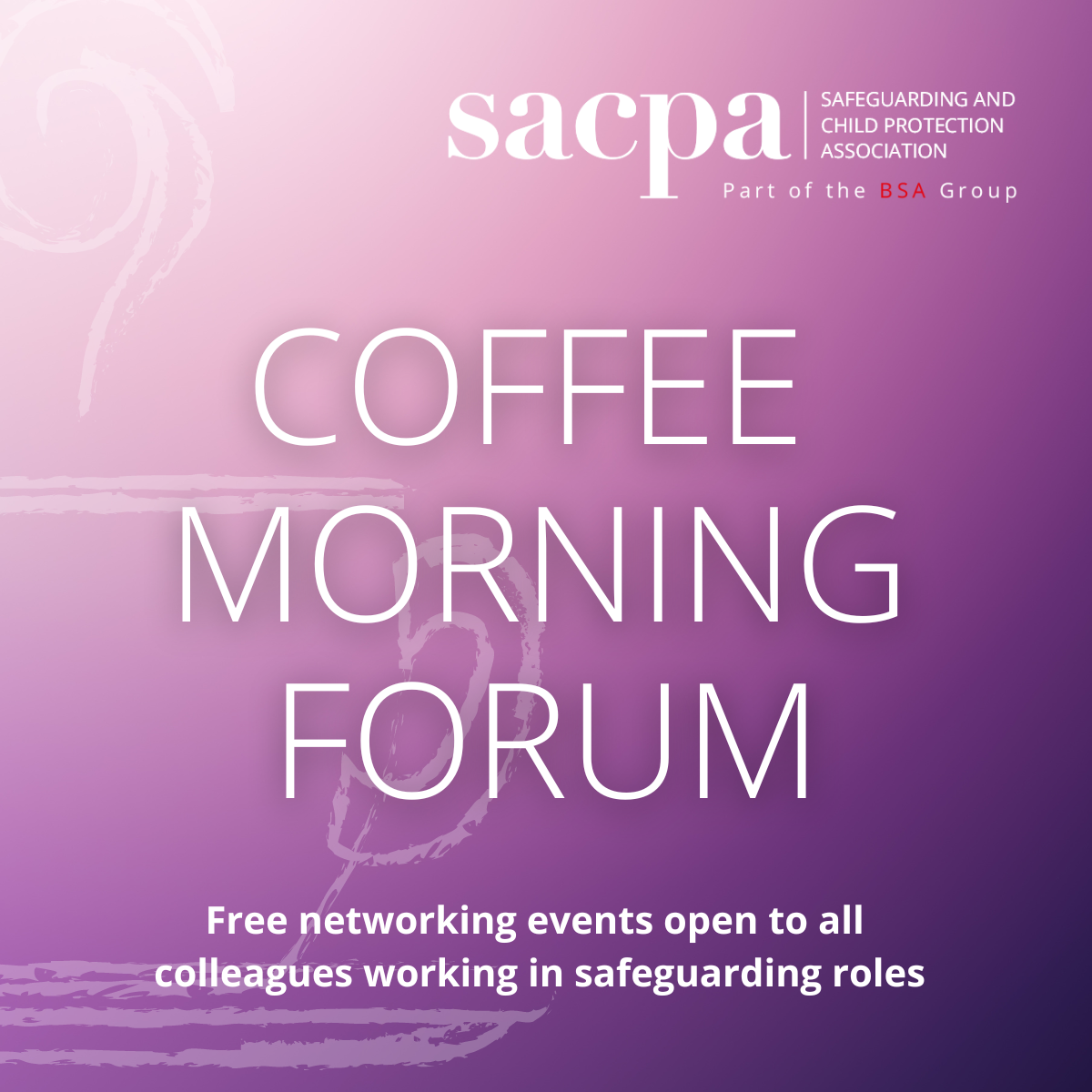 Overview:
Sacpa coffee morning forums are free networking events that run monthly throughout most of the year.  These free events form part of the Sacpa mission to bring safeguarding leaders and practitioners together for mutual support and learning.
Each month safeguarding leads and practitioners meet online to network around a specific safeguarding theme.  They are open to all colleagues working in safeguarding roles who has pre-booked and confirmed their place or confirmed the details of the colleague attending from their organisation and are usually followed by a 45 minute members briefing session from 12:00 BST.
Networking event logistics:
10:30-10:40     Introductory talk often with a guest speaker
10:40-11:00     Networking session 1
11:00-11:10     Whole Group Feedback
11:10-11:30     Networking session 2
11:30-11:40     Whole Group Feedback
11:45               Close
Participants are receive a summary of feedback from both networking sessions, and if they wish a reflective learning log template can be provided.
Book your place:
To book, simply email info@sacpa.org.uk ensuring that you quote "SacpaNetworking201022"
Colleagues wishing to book a place at Sacpa networking events will need to provide:
the full name of the participant attending
the attendee's job title
the attendees organisation name
the attendees email address for confirmation and virtual links
the attendees contact telephone number.