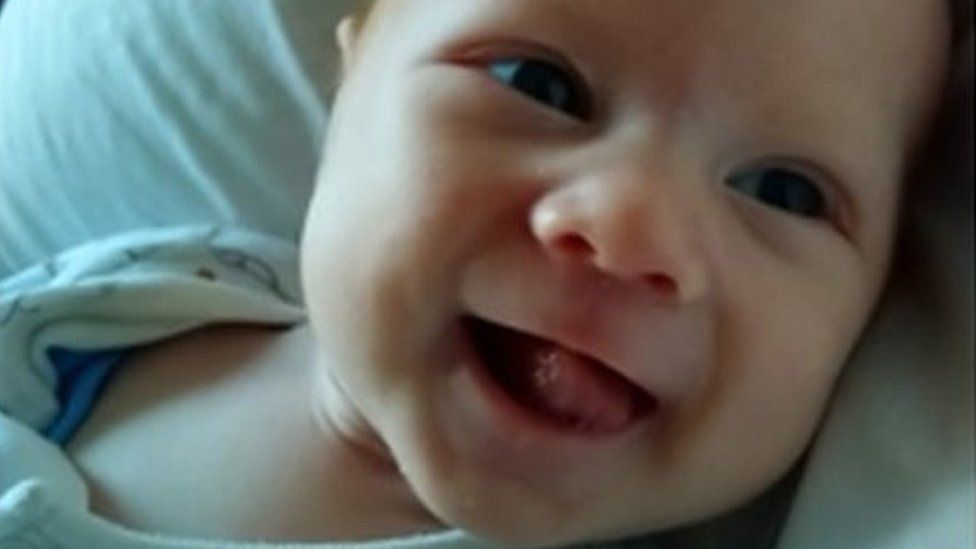 There were failures to respond to rising concerns about a family where a 12-week-old boy was later murdered, a review has found.
Two safeguarding inquiries had been closed, and another assessment was ongoing when Teddie was murdered.
The council admitted not all "warning signs were seen" and has apologised.
In February 2021 Mitchell, who was not Teddie's father, was jailed for a minimum of 18 years after being found guilty of murder, while the boy's mother Lucci Smith was sentenced for cruelty to a child.
Teddie died in hospital in November 2019 and was found to have suffered 17 rib fractures, fractures to his right collarbone, a fatal skull fracture, and brain, spinal and eye injuries.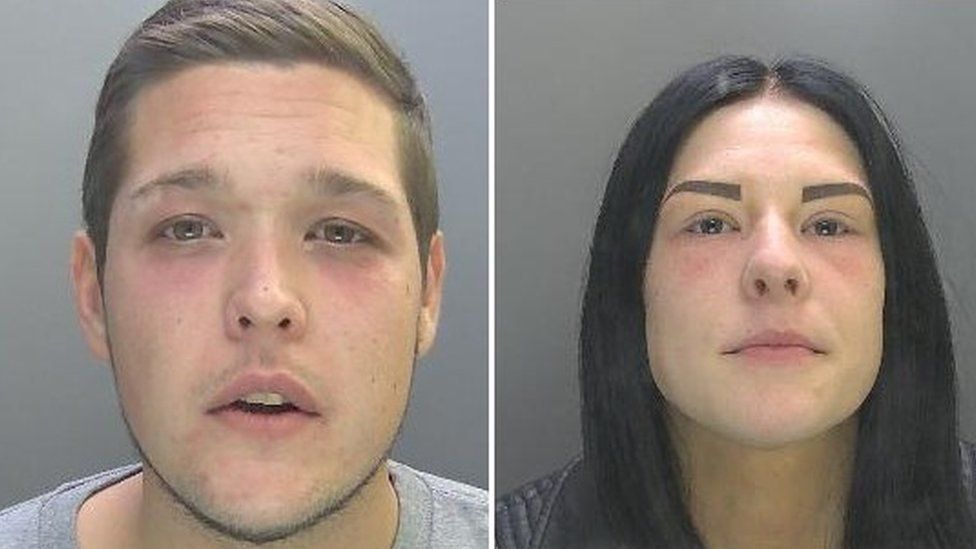 A child safeguarding practice review, published on Tuesday and referring to Teddie under the pseudonym "Stephen", found that prior to Mitchell's arrival no serious concerns had been raised about the family.
The killer, the review said, "had a significant history of a pattern of abusive behaviour towards intimate partners and ex-partners and criminal convictions resulting from his controlling, coercive and violent behaviour".
It said the children of a previous partner had been "subject to child protection planning because of his presence".
Mitchell and Smith had "seemingly" begun a relationship while she was pregnant with Teddie, the review said, but Mitchell portrayed himself to professionals as the father.
The review found that two multi-agency safeguarding hub (MASH) reviews, one prior to Teddie's birth and one after, were closed with no further action taken.
The first was when a relative of Smith reported Mitchell was "slapping the children… and was a perpetrator of domestic abuse in his current, as well as previous relationships".
The MASH review recommended "early help support" but the case was closed after a worker "tried, but failed" to contact the family.
The second came when Teddie was just one-week-old when a neighbour raised concerns about "the children being physically abused, neglected, and left unsupervised" and Mitchell's "aggression" towards the children.
The review found MASH said attempts to contact Smith "by phone and email failed" and as concerns were "similar to" those previously received a letter was sent offering support and the social care case was closed.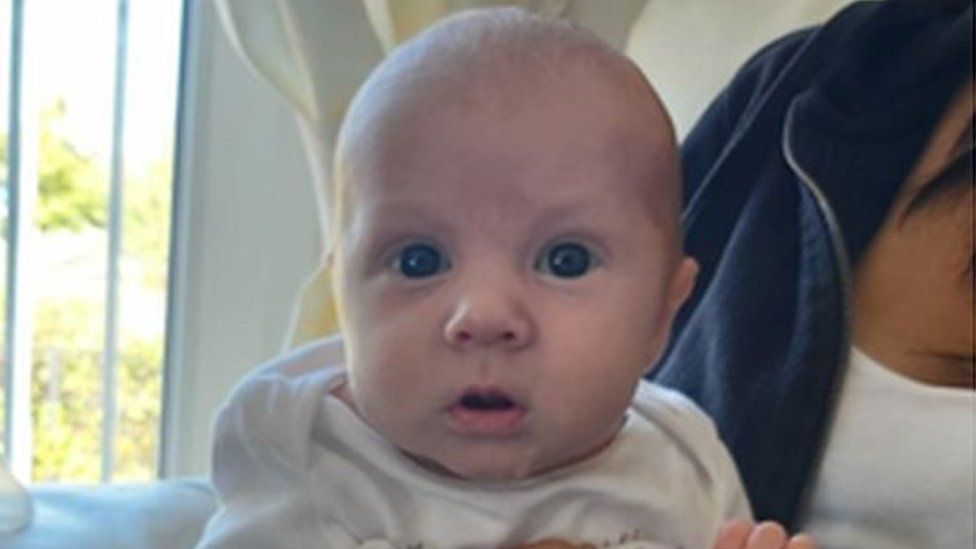 The review detailed a number of interactions with the police, including when officers were called four times in one night when Teddie was four weeks old, initially to reports of Smith being attacked in the street and calling for help, and then again as the arguments continued as the couple returned home.
That morning neighbours contacted social care emergency duty team and the police "with their continued concerns about mother and her partner 'constantly arguing and screaming and the children crying'".
The review concluded the response to neighbours' escalating concerns about the children "was not sufficiently robust".
"Agencies appear to have accepted mother's explanation of neighbours' reports being 'malicious', that the arguments were verbal, and that her partner was supportive," the review stated.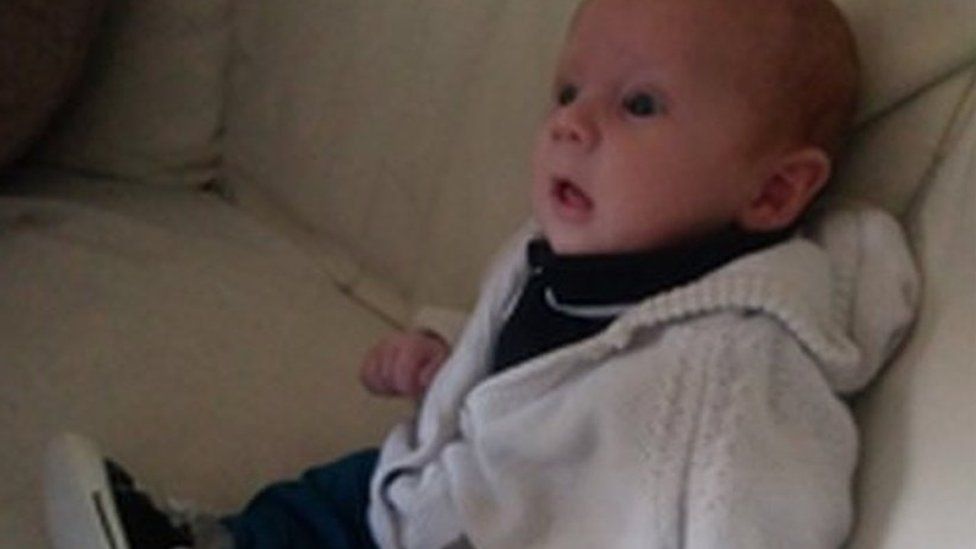 The review also found that at nine weeks Teddie was seen by a GP, but was not weighed or measured.
A post-mortem examination found multiple fractures, some of which were in the stages of healing, which showed abuse over time.
The review said "[Teddie's] pattern of faltering growth was not identified" at this or at previous contacts with professionals.
It added: "This is important because, in the absence of an organic cause, his slowness in gaining weight/weight loss may have reflected the presence of physical injuries or neglect."
Warning signs missed
In response to the review, a Cambridgeshire County Council spokeswoman acknowledged it found "ways the services provided by all agencies involved could have been swifter and improved".
She continued: "While we offered support and assistance to 'Stephen's' family for what we believed their needs to be at the time, we regret that not all the warning signs were seen that might have led to earlier statutory involvement. For this, we sincerely apologise."
The spokeswoman said the authority "has not waited for the review's findings to take action to improve practice".
She said the council had enhanced their working with their partners to "ensure known risks are well documented and shared promptly" and had given "extensive training" to social workers about gathering information on family members.
Cambridgeshire Police's head of protecting vulnerable people, Det Supt John Massey, said the force was "committed to ensuring the necessary changes are made and lessons learned".
He said they had "introduced several important changes and innovations", including an "early intervention help desk and the vulnerability focus desks" to support officers at domestic incidents.
Carol Anderson, chief nurse at Cambridgeshire and Peterborough Clinical Commissioning Group (CCG), said it was "committed to continuously improving our approach to safeguarding and fully understand the important role health care professionals play in this".
She said they had "already made changes to the growth monitoring policy", and added: "We will continue to work collaboratively with our health and care partners to identify any further improvements we can make in the light of this review."
Source: BBC News
Categories:
News