14th March, 2022 12:38 pm
Cases of sexual harassment among pupils has "become the norm", according to Wales' lead schools police officer.
Deputy Chief Constable Claire Parmenter said she had written to headteachers encouraging them to report cases.
In evidence to a Senedd committee on Thursday, Colleges Wales said it had seen a "phenomenal increase in terms of reporting".
Ms Parmenter, from Dyfed Powys Police, said schools were sometimes reluctant to report cases of sexual harassment involving pupils in case they were judged for "not coping" or "breeding the wrong culture".
"It [sexual harassment] is prevalent – part of our challenge is to encourage schools to be comfortable in reporting," she said.
She added there was a "fine balance" between encouraging people to report cases and dealing with them, versus "unnecessarily criminalising" young people.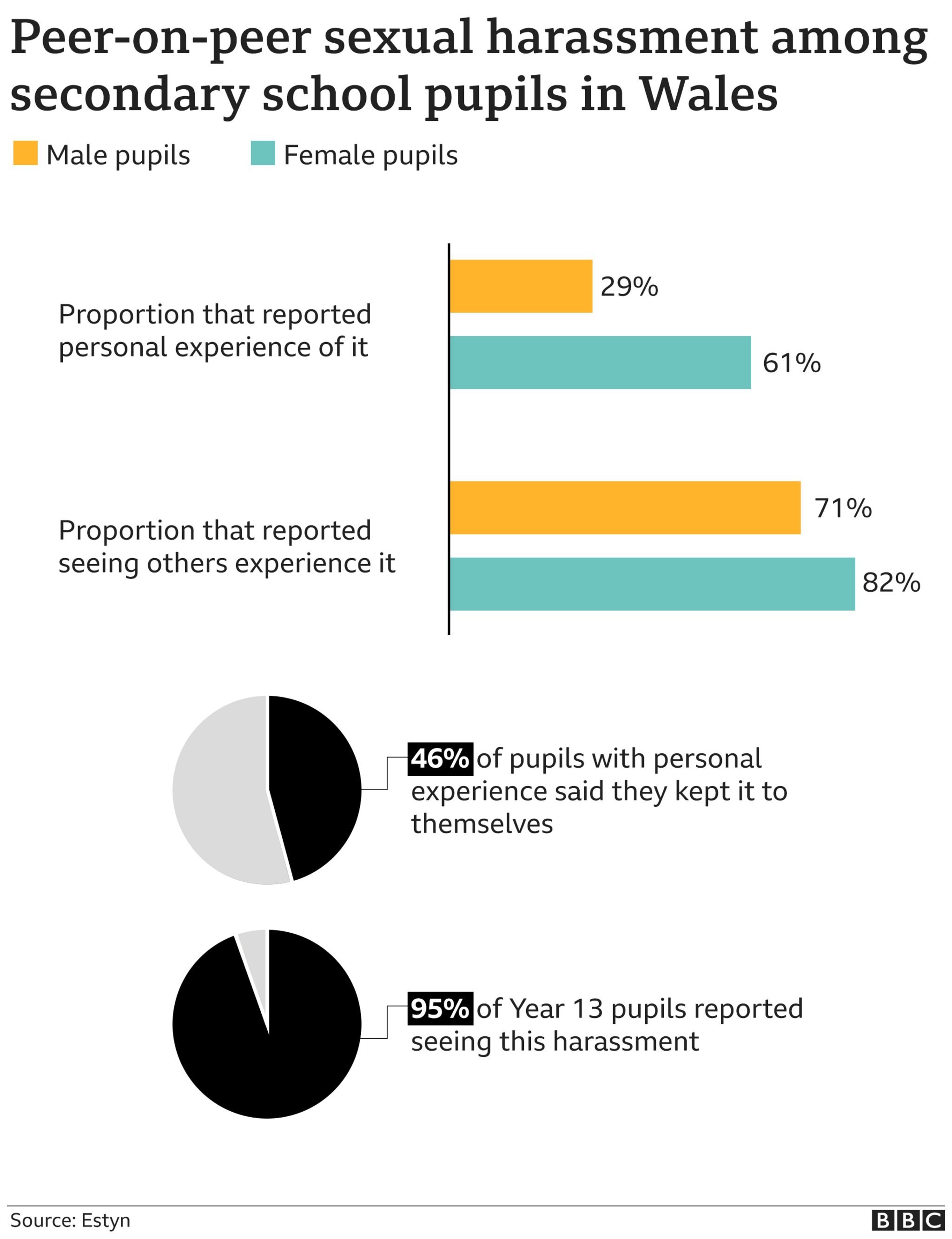 Ms Parmenter said most cases of sexual harassment between pupils were "low level" and they were not seeing many high risk cases.
But Deputy Chief Constable Amanda Blakeman said campaigns such as Everyone's Invited suggested that incidence among children and young people was increasing.
"The prevalence is there but we do have a situation where young people don't want to tell their teachers in respect of it – they certainly don't want to identify that to parents", said Ms Blakeman, Wales' lead officer for children.
Maxine Thomas, from Pembrokeshire College, representing Colleges Wales, said cases including stalking, inappropriate touching and online bullying had all been recognised.
"The colleges are experiencing things which we have never experienced before and we are seeing phenomenal increases in terms of reporting," she said.
Children's Commissioner Sally Holland told members of the Senedd that increased prevalence of peer-on-peer sexual harassment was "likely" and more reporting of it was welcome.
Prof Holland referred to uniform as a "battleground about girls' bodies and discussions about them" and said there was the problem of 'upskirting along with more "old-fashioned" issues such as using rulers to lift skirts.
She said young people should be involved in developing "sensible policies" about uniform.
Source: BBC.co.uk
Categorised in: News