9th February, 2022 1:36 pm
Three mothers whose sons have been locked in hospital psychiatric units in Scotland for years have spoken to BBC Scotland because they are desperate to get them out.
The three young men did not break the law but have autism and learning disabilities.
The Scottish government said it was unacceptable to hold people with complex needs in hospital when they could be cared for in the community.
Jamie McMahon has autism and has been in locked hospital units for more than five years despite doctors saying it was not appropriate for him.
He was recorded as a delayed discharge in January 2017, meaning he should have been moved into the community, but no appropriate options were found.
His mum, Sylvia McMahon, says her son has become stuck in the system and she is speaking out now because he has been "left to rot".
She is desperate to get Jamie out but is terrified she could be silenced or lose her visiting rights as a result of highlighting his case – something she says has happened to other parents.
Another woman, Mhairi, not her real name, believes she has lost the right to visit her son because she raised concerns on social media. She told the BBC she feels "silenced".
Her son is autistic. He has been in an a locked hospital unit for six years after his mental health deteriorated when he was a teenager. He was detained under the Mental Health Act for his own safety.
Mhairi thought he would be home within months but cannot get him out.
"When I went on social media, just after that all contact with my son was stopped," she says. "The last phone call I had with him he said I'll speak to you tonight mum and he never called again. And we're not allowed to see him.
"We had a close loving relationship, a very close relationship and he loved his visits, loved his family and it's just devastating."
Her son says he wants to get out and does not want to see her in the institute he is in.
She has not seen him for more than a year.
Sally's son has been held in a secure hospital for more than a decade. She says she is too afraid to use her real name in case she loses her rights to visit him.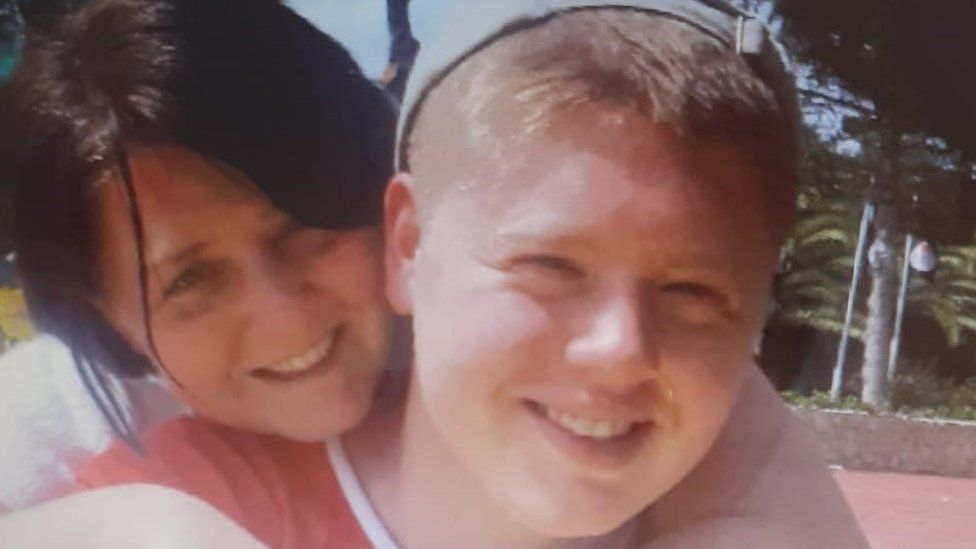 She says: "It's worrying because you think, are there going to be repercussions? Will I get to see my son if I do speak out about them? Because they take it very personally. But it's got to be spoken about. At the end of the day, my son's stuck there."
She says her son used to love volunteering, he worked with animals and loved being outside. She says people find it hard to believe that someone who has not broken the law could be locked in a unit for so long.
Despite being his parent she cannot get him home.
"It doesn't matter what age they are. You never stop being a mother," she says. "But these places want to discard you, you're no longer in charge, you're not the mum anymore.
"It's so distressing when you lose every right to your son and it's just so wrong."
Claire Currie is a lawyer specialising in mental health cases.
She says patients are often held in excessive security because of a lack of alternative places and relations can easily break down between staff and parents.
"I think there's been situations where families have spoken out to the media, or posted things on social media and essentially the professionals who have been involved in the care of their loved one have really used that against them and it's led to a breakdown in the professional relationships," she says. "I know that some people would say it's led to them being prohibited from seeing their family members."
Sylvia McMahon says Jamie, who is now 24, used to love hillwalking and spending time with his family. At weekends they would walk for hours then stop for a pub lunch.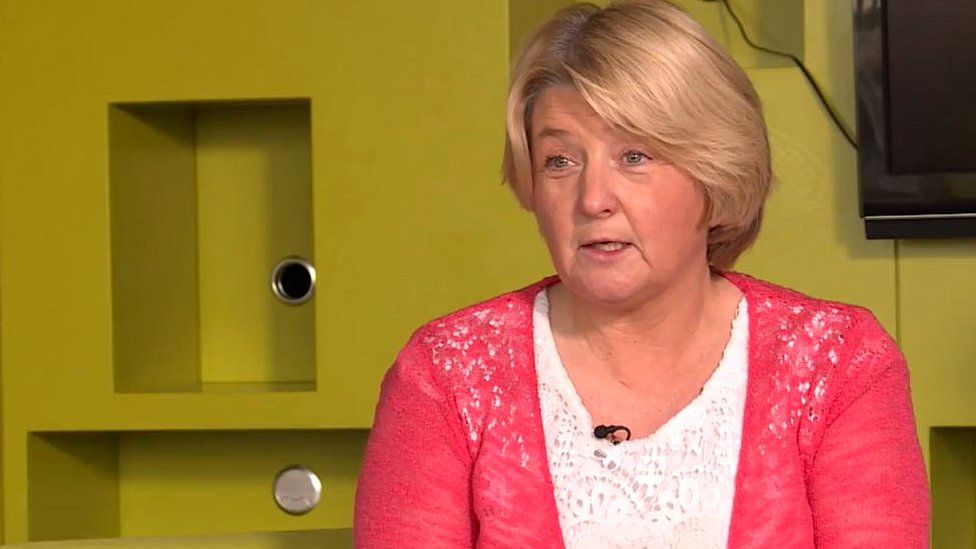 Now he spends all his time locked in a ward for psychiatric patients.
Jamie does not speak but instead writes words down to express himself.
Sylvia says he just keeps writing down "pub lunch" and his home address because he wants to go home.
She adds that in 2016 Jamie was put into the "wrong environment" – a house on his own where he did not have the right support. His mental health deteriorated and he was sectioned.
"After three months of being sectioned he was free to leave the hospital but what happened was there was nowhere to put him," she says.
Sylvia says he waited from 2017 to 2020 for suitable accommodation to be found and then the Covid pandemic meant his family could no longer visit and he was not allowed out.
Because of the change to his routine, his behaviour deteriorated.
"It was months and months and months without seeing him and his behaviour got really bad," she says.
Jamie assaulted two people in the ward during lockdown and is therefore no longer considered a delayed discharge.
People with complex needs, who may have times when they are not coping with autism or learning difficulties, should not have to be put in psychiatric hospitals, she says.
"It's not where they should be. It makes them worse."
Sylvia says she is nervous about speaking out.
"I know I have to do it because I need to get my boy out. It's destroying him. I don't want him suffering because I've done this, but I need to do it."
She adds that if they keep waiting for his behaviour to improve he will never get out because he will not improve unless he gets his routine back, including regular access to his family.
Professor Colin Mckay is a member of the review group. He said the review would be highlighting that leaving people with learning disabilities and autism in institutions is no longer acceptable and is a breach of human rights law.
"All disabled people should have a right to independent living, to live independently in the community, with the right supports that they need," he said.
"Up until now, that's been a kind of statement of intention, I think what we need to turn it into is something which has real teeth. It's not just 'we're doing our best, but we can't do everything' – this is a human right which is being breached."
Official figures show dozens of people with learning disabilities are recorded as delayed discharge. But many more are not even assessed as being delayed because their behaviour has deteriorated whilst inside a secure setting.
The Scottish government said it had already set up a working group to improve delayed discharge for people with complex needs.
A spokeswoman said: "It is completely unacceptable for people with learning disabilities and more complex needs to spend long periods of time in hospital when they could be supported in the community."
Caroline Cameron, director of North Ayrshire Health and Social Care Partnership which runs Jamie's facility, told BBC Scotland: "We are sorry that Jamie's family are not happy with the care he has received and continues to receive.
"We would encourage them to make contact with his care team to discuss any concerns.
"Due to patient confidentiality, we are unable to provide any information."
Some names have been changed to protect identities.
Source: BBC NEWS
Categorised in: News