21st January, 2020 10:18 am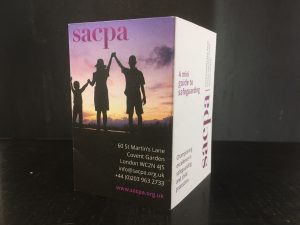 Sacpa (safeguarding and child protection association) has launched a pocket-sized guide to safeguarding and accompanying guidance for members.
The guidance covers what to do it members have a concern about a child, young person or adult and covers issues around an individual's physical, sexual or emotional well-being.
Please click here to read the full guidance and if you would like to order copies of the 'guide to safeguarding' for your organisation, please click here.
Categorised in: News